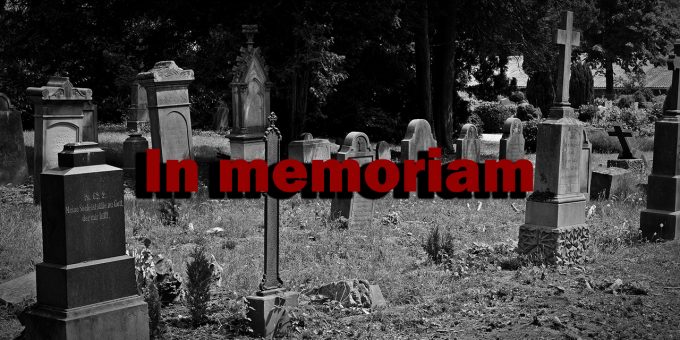 Lesedauer: ca.
< 1
minute
Sid Haig, bürgerlich Sidney Eddy Mosesian, erlangte in den 70ern an der Seite von Pam Grier in den Filmen von Jack Hill, wie The Big Bird Cage, Coffy – Die Raubkatze oder Foxy Brown, unter B-Film-Fans Bekanntheit.
Nach einer Durststrecke in den 80ern und 90ern, wo Sid Haig zumeist für das Fernsehen vor der Kamera stand und Gastauftritte in verschiedenen TV-Serien absolvierte, castete ihn der Welt größter B-Film-Fan Quentin Tarantino für Jackie Brown (1997). In diesem Krimi nach Elmore Leonard, der gleichzeitig eine Huldigung des Blaxploitation-Cinema darstellt, spielte er einen Haftrichter, der Hauptdarstellerin Pam Grier über Nacht hinter Gitter steckt. Tatsächlich war mir persönlich Sid Haig bis zu diesen Zeitpunkt überhaupt kein Begriff. Danach lief er mir immer wieder mal auf dem Bildschirm über den Weg.
Ab Anfang der 2000er war der Mann mit dem breiten Lächeln dreimal als Horror-Clown Captain Spaulding, seines Zeichens Oberhaupt der Psychopathen-Sippe der Fireflys, zu sehen, in Das Haus der Tausend Leichen (2003), The Devil's Rejects (2005) und gerade erst in 3 From Hell (2019). Ich muss gestehen, dass ich ersteren nicht besonders mag und auch den Verdacht hege, dass letzterer mir auch nicht viel geben wird. Allerdings kann man kaum verleugnen, dass diese Rolle Sid Haig wie auf den Leib geschneidert schien und er nicht zu Unrecht als eine Horror-Ikone der zweiten Reihe aus dem Leben schied.
Farewell, Mr. Mosesian!